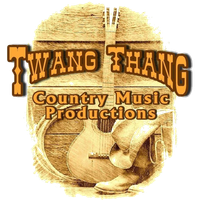 New Comer Sam L. Smith - Country/Christian Music from The Heart  
Mt. Sterling, Kentucky - September 4th, 2020  
When you think back to a time when country music was about the vocals and the lyrics most of realize how much we miss those days. So if you are like me you are tired of bare toes in the sand, tailgates and going to Mexico, you need look no further. Twang Thang Country is proud to present, Country new comer Sam L. Smith. If you to crave pure country vocals, express through amazing, God given talent you are at the right place.  
It can never be more obvious than in Sam's brand new Country/Christian single, PROMISED LAND. This amazing song is now available at all fine music retailers.  
About Sam: 
While Nashville is filled with country singers with down-home cred, few can say they are a real singing cowboy, as from times past. Sam L. Smith, an 18-year-old Country and Christian Country Recording Artist based in Mt. Sterling, Kentucky brings that true-country essence to the music scene, as he releases his debut single, "The Way You Make Feel" in May of 2020.  A wonderful song that has already made a major splash on the independent country music charts. On any given weekend you are likely to find Sam racing his horse in a barrel event, striving to make every turn clean and fast, or singing at a Sunday morning service, seeking to touch every heart.  
Sam says his interest in singing all began when he missed a school bus ride on one of his first few days of 7th grade, and the assistant principal, hearing Sam's rich talking voice, called the school's choir teacher to get him an audition. Keying in on Sam's natural singing talent, his new choir teacher gave Sam one of his first solo opportunities, singing Elvis' "Blue Christmas" at the choir's annual Christmas concert. A Facebook video of this event actually began Sam's music career, as members of various churches viewed it and started calling him to come and sing for them! Looking for material, young Sam came across Josh Turner's "Long Black Train" and he made it part of his repertoire. As he belted it out with many of Turner's inflections, it drew comparisons of Sam to Josh Turner. Artists need to be unique, however, and Sam has certainly grown to be.  
At only 18 years of age, Sam's vocals, stage presence and personality are those of a seasoned performer. His devout and country lifestyle resonates in each line of his vocals. Any performance by Sam L. Smith will leave you wanting more from this fine young man.  
Sam has been named the 2017 National Barrel Horse Association Idol Winner, 2020 Kentucky Future Farmers of America Association Talent Winner, 2020 Kentucky FBLA Talent Winner, and in the Top 3 of the National Future Farmers of America Talent Winner.  
Currently, Sam is gathering songs for a new EP for release in the coming months. 
https://samlsmith.com/ 
https://twangthangmusic.com/home-on-the-range